Shopping Cart
Your Cart is Empty
There was an error with PayPal
Click here to try again
Thank you for your business!
You should be receiving an order confirmation from Paypal shortly.
Exit Shopping Cart
| | |
| --- | --- |
| Posted on October 25, 2016 at 11:45 AM | |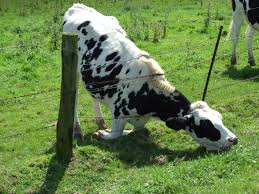 How many of us have been driving down the road or have seen a picture of animals stretching forth their necks under or over a fence to get something that looks fresher and greener or thriving on that side Not even realizing the pain it will cause them even in them in long run?
Come on now admit it...we all have done this very same thing!
What I am about to talk about may not be pleasing to some and others may amen it it..
I believe that the Lord is looking for a body of believers that is stable and established in all theit ways.
I believe he is calling his people to be rooted just like a tree planted by the waters..Yes we can be doing these things spiritually but my question to you is shouldn't that spill over into our natural walk and life with God?
It has been my experience to see people worshipping and happy where they are at only to be constantly bombarded but others saying you need to come to our church God is really moving there --till finally the person being ask says yes! Now do not get me wrong there is nothing wrong with visiting..but we must be faithfull  and rooted in one place! 
You see to often we leave one place and go to another and another and another is because we are operating in the flesh! Yep you heard me and I did say it the FLESH!
We have somehow come to the conclusion it is all about us! The worship is about us, the people is about us the preaching is about us!
My friends it is all about the Lord! You see the enemy will plant a seed of doubt of maybe this isn't where I am suppose to be I don't think it is growing like I think it should the worship isn't like I think it should, the preaching isn't like I think it should be!  Are you getting a feel for what  is being said here? the key word I...... Yes we may have a talent or a gift and calling but there must be a time of submission sitting and being trained to the things of God! There is a saying what always glitters isn't always Gold! Yes this other place says I will use you come over here your gifts need to be used! DISCERN DISCERN DISCERN!  It may not be the season for you to be there and there are things God wants you to learn! 
What if your calling was dependent upon seeing how faitful and submissive you are right in one place? MANY OF US WOULD NEVER BE IN MINISTRY...Because we don't allow the roots to dig in deeper! What if you were meant to be the catalyst to set things in motion right where you are at!
You know why the grass appears greener on the other side because of false evidence appearing real. If we will just turn around in our own field or back yard so to speak and begin to graze truly graze upon what God has set before us your vision will change  and you possibly will look back and see the other side for what it is..although the word was preached there it wasn't meant for you to be there...Are we Looking to be entertained? Do we have a teachable spirit? Or are we to the point where Lord, whatever you have for me I want it? You see it isn't what we think but the willingness to step up and receive and we receive Our Cup will RUN OVER!
So lets do an evaluation of ourselves do I do this? do I run here ore there because something seems to be happening there ?
Right now I am thinking of the children of ISRAEL and how they roamed and roamed for years! when it was only a few days trip...they didn't arrive..there was a spirit of roaming --yes God had to do what he had to do to remove sin..So what are we doing today...Are we rooted? I mean think about it a moment and then ask God if he is pleased?
Categories: None
/