Shopping Cart
Your Cart is Empty
There was an error with PayPal
Click here to try again
Thank you for your business!
You should be receiving an order confirmation from Paypal shortly.
Exit Shopping Cart
| | |
| --- | --- |
| Posted on May 14, 2014 at 10:35 PM | |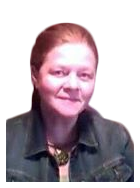 Deborah J. Baird Founder and President of Vessels of Honor Worldwide
Hi! My friends,
Welcome to my new blog! I know that there are a lot of blogs out there some awesome and some well...they are really out there lol !
I want you to know from the beginning that I am not really concerned if this blog is rated in the top 10 so to speak... My desire is to just speak from my heart what is going on and what God is speaking to my spirit that I feel is relevant ,and hopefully it will not only encourage you but prepare you and position you to higher walk with God.
You see, I am sure you have noticed that I called this blog "Living Out Loud".
Well the reason I have done this is because in the past several weeks I have spent time in prayer and God has been speaking to my heart about many things and one of those things is how the enemy has fooled you and I into thinking that if we just sit on the back burner and say our prayers every so often everything will be alright...
My friends, God wants his children to rise up and it has become apparent that it is time we need to rise up, position ourselves and prepare for battle! Now I speak of Spiritual Warfare! No longer shall we sit idly by quietly twiddling our thumbs hoping God will raise up someone to battle for us....that someone is You-that someone is Me!
Scripture says that One can put to flight one thousand and two will put to flight ten thousand! Just think of this....Those of you who are great at Math ...If God's people would step out and no longer be a CLOSET CHRISTIAN...AND "LIVE OUT LOUD" for Christ just imagine the battles that can be fought and we can have VICTORY!
The enemy would have you think that you are incapable to do anything that can make an impact upon others and change their life...But what does the word say? That satan is the father of all lies.
You are a mighty warrior, you are an overcomer , you are VICTORIOUS! Praise God! So I encourage you to LIVE OUT LOUD and let your light shine where ever you are and where ever you may go....whether it be online making your presence known or whether you be in line at the shopping center and anywhere in between ,,, The Point is "Live Out Loud" and you will see the difference and impact you can make .I hope you will stop by soon and please share this blog with everyone and comment on anything posted .. So how about it ? Are You Ready To Live Out Loud!
PLEASE SUBSCRIBE TO THE BLOG /RSS FEED
Categories: None
/